For young parents one of the first difficult decisions about their child will be whether to enroll him/her in a creche, employ a nanny or lengthen the parent's maternity/paternity leave. As a parent you will undoubtedly consider arguments both pro and anti each option, although emotional aspects seem to outweigh rational ones, especially when the subject is a gurgling baby who seems dependent upon its mothers affection. However, when efforts have been put into building a career, this having an important role to play in the mother's identity, a long maternity leave can affect her self esteem, leaving her to choose between having a nanny or using a creche to care for her little one.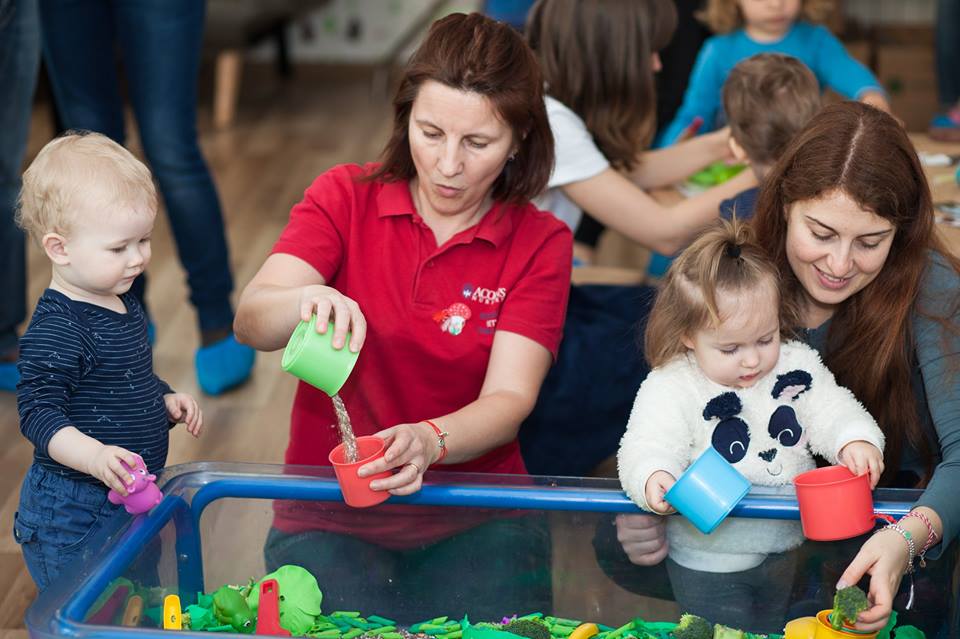 Specialist advice in the early years
Valentina Secară, (the founder of the first private creche in Romania, the First 7 training centre for parents and teachers and mum of 3)helps parents decide how to provide the best care for their child on the brink of his/her first birthday.
"A creche can open doors towards a whole new world for children, even for the littlest ones. Here the benefits include a variety of activities which encourage children to discover, socialize and of course, to have fun" so begins a discussion with the founder of Acorns Nursery.
It's vital to focus on children's learning even from the first months of life. Specialists in early years and research demonstrates that abilities and attitudes are formed even from birth. Eg "reading and connected activities such as pretending to be a character from a story stimulate brain development, memory and self discipline; movement and play with rhythms stimulate parts of the brain which are used for reading, problem solving, maths and emotional development. In plus, self esteem and creativity are also stimulated with the help of music." explains Valentina Secară.
All parents wish they could be near their child to witness their first step or word but the happiness at seeing your child using the potty or talking much earlier than other children of the same age who stay at home with mummy or a nanny, is on the long term bigger.
Therefore starting from the question aboutwhether the best care can provided by a nanny or by a creche, the latter seems to be the winner, regarding child development.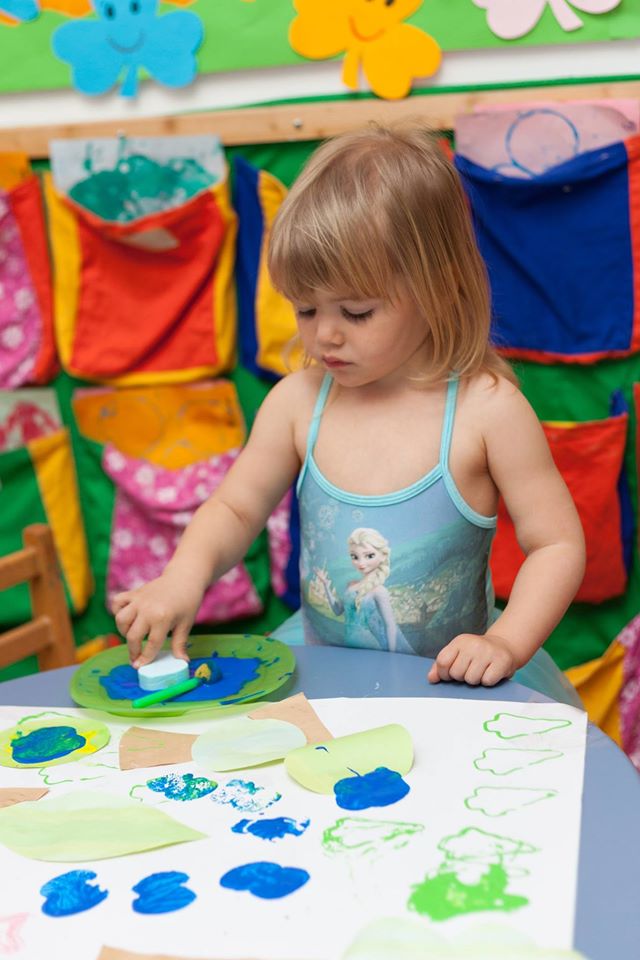 How do I find the best creche?
Valentina Secara encourages parents to select a few creches and collect information about them and also of course, to visit them. "Pay particular attention to cleanliness in the setting and also the way in which you feel during the visit. If you are met by somebody friendly, a warm atmosphere which is inviting and if the children are happy and busy, this could be the right place for your child. Don't trust creches which don't receive visitors"
It is normal for parents to feel a little guilty during their child's first days at a creche, just as it's normal for a child to cry when separating from a parent who he/she has stayed with day in, day out during their first year. Yet children get used to being in the nursery quite quickly once they find creche familiar figures who help them to say bye to parents without crying so that the parent doesn't then feel that they are abandoning their child.
If after a month, a child is still crying when they go to creche and seems scared, there may be something happening there that scares him/her. In general, children are sensitive to the way in which they are treated, if they are treated roughly by staff or if they are unkind or insensitive.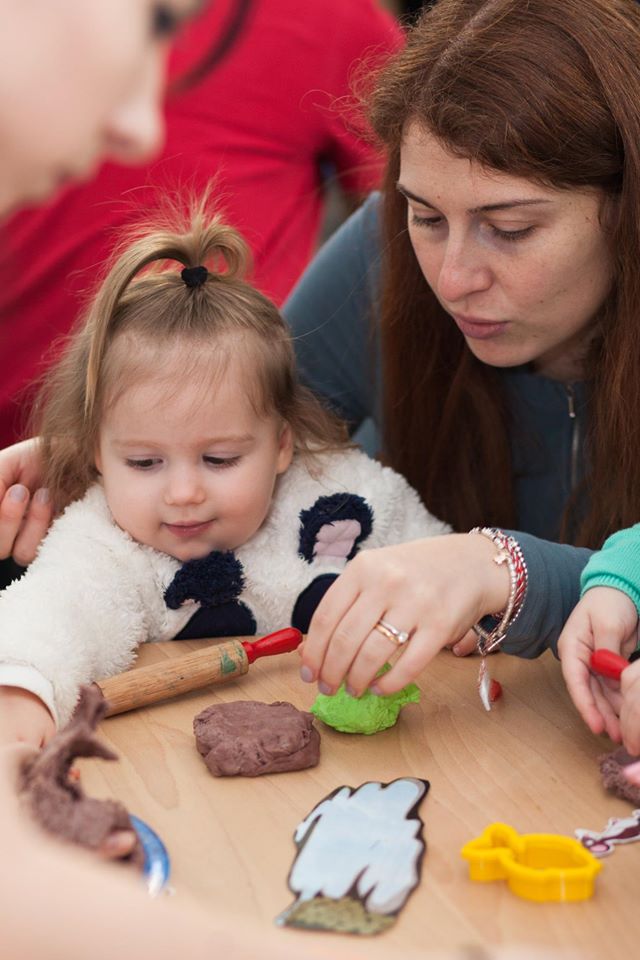 Why do parents avoid creches?
Colds
For parents who have enrolled their child in a creche, one of the most annoying things is when their child catches a cold or a childhood illness. Yet this problem is alsocommon in nurseries and in schools and can be expected in any social setting. Doctors state that colds help the immune system to develop on the long term. If you keep your child at home when they show signs of having a cold, you'll contribute to the reduction of colds and sickness which is passed around your child's group.
Food
If you haven't been informed about the food that your child receives, it could be a sign that you haven't chosen the right place. "A representative of the nursery should show parents the weekly menu so that you can inform the setting of any allergies or intolerances that your child has or foods which are avoided at home, explains Valentina Secară.
Lack of staff
Parents often complain that staff aren't able to care for all the children in their child's group, which can be another sign that a child isn't in the right place. Valentina Secara informs us about the early years principle of "a teacher to every 4 children" which ensures the right care and attention for every child in a creche or nursery.
As parents, we feel responsible for making the best decisions for our children, therefore the decision to enroll our child in a creche or to employ a nanny is usually a difficult one. A crèche where your child receives the right kind of care and stimulating activities produces long term benefits,which will help your child to be more prepared for nursery and later, for school.