Baby Acorns started December by singing songs such as "Jingle bells", "Decorate the Christmas tree", "S-a-n-t-a", "Hello reindeer".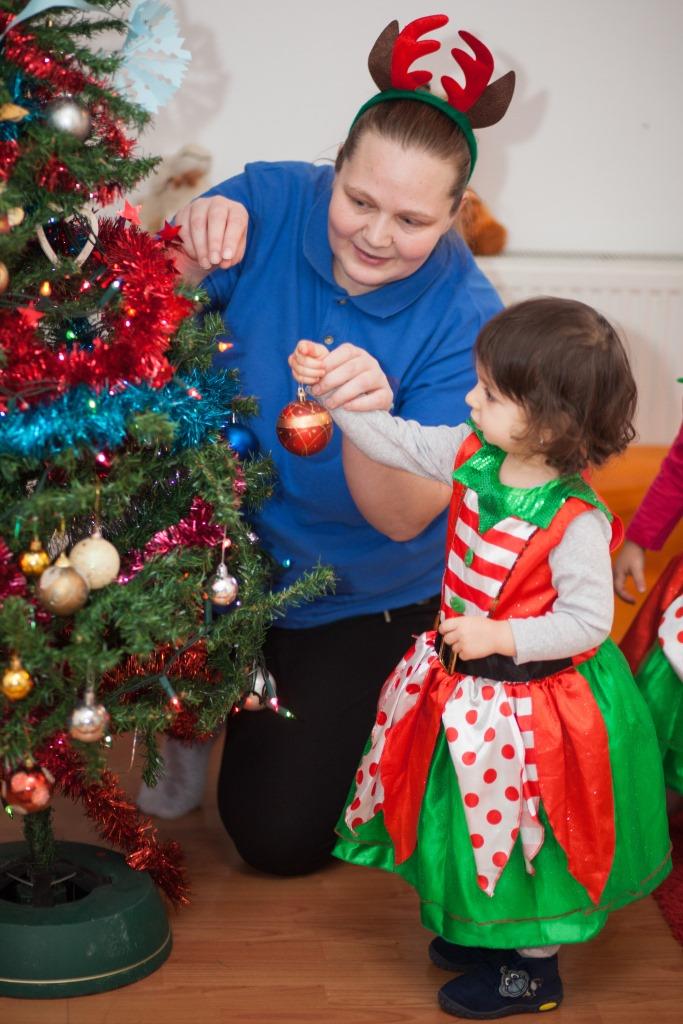 They practiced related vocabulary and signs, and they were introduced to the Christmas theme by looking at the books "Peppa's Christmas" and "Little Duck's first Christmas". The children explored Christmas tree decorations, they talked about their colours and textures and used them afterwards to decorate their Christmas tree with lots of singing and dancing around the tree!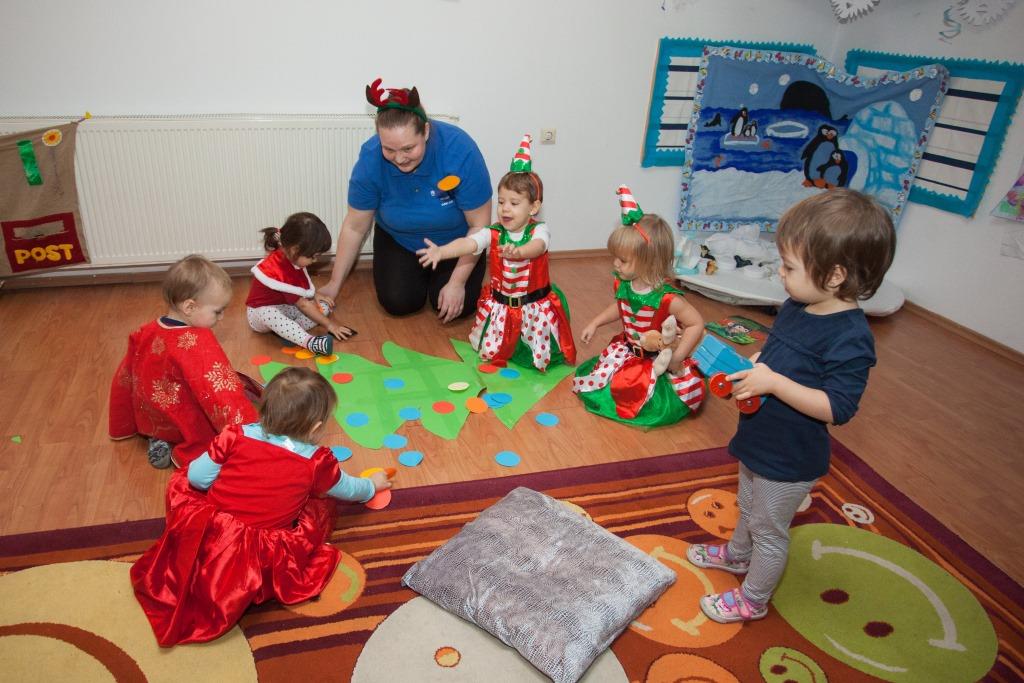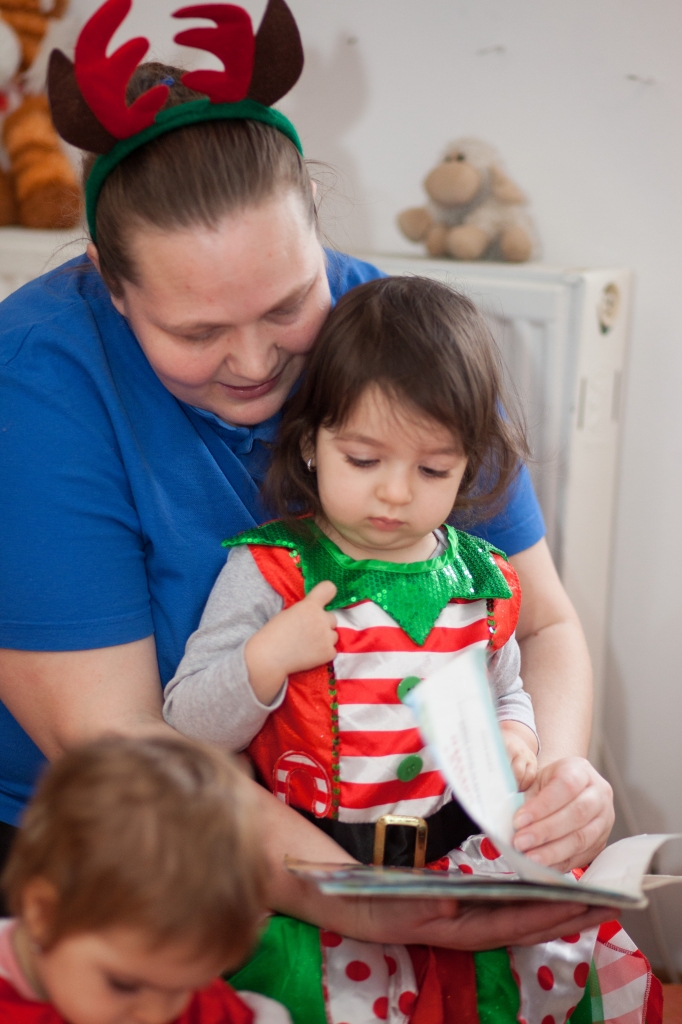 When they looked at the book "The Littlest Elf" they dressed up in elf costumes and pretended to wrap and unwrap gifts as Santa's little helpers. They had lots of fun when they played "Musical Christmas Tree", they danced to Christmas music around the giant template and when the music stopped, they all ran to sit on it. In creative activities, they explored a sensory tray with pretend snow, they used white dough to make Santa's beard on a special play dough mat and snowflakes. They made their own decorations with paint, glitter and shiny textures which they used to decorate their rooms.